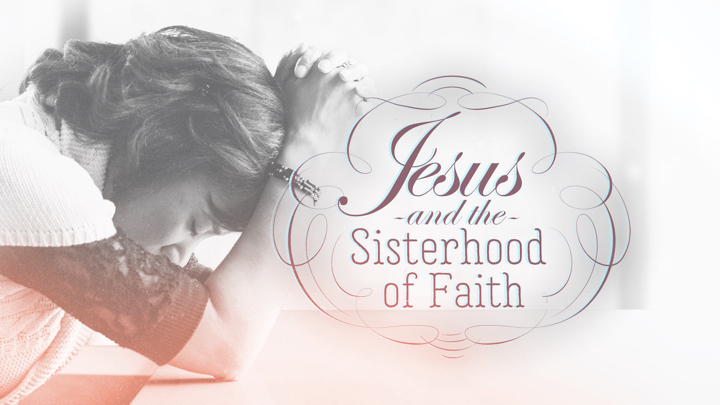 Jesus and the Sisterhood of Faith
             "Give Back"- Jesus Has Compassion for a Widow in Nain       
                                             (Luke 7:11-17)
The Gospel of Luke shares five unique encounters Jesus had with women. Women in Jesus' day were de-valued and marginalized. Jesus esteemed and elevated women in His ministry. He notices a grieving mother, who is also a widow, and in an act of compassion, He gives her son back to her.
Jesus empathizes with a grieving widow (7:11-13). Empathy broadens our view of ministry. Jesus has a high EQ: "His heart went out to her."     
     Widows were socially and economically vulnerable in Jesus' day.   
          Even more so when the only son of a widow dies as the primary
                   provider and protector for his mother.
         Jesus meets her during the funeral procession. "Don't cry", he says.
         Perhaps, he thinks of what it will one day be like for his own mother.
Jesus acts to relieve her grief (7:14)- ministry acts to relief misery.
       This passage is one of three resuscitation stories in the Gospels     
            (raised from the dead to die yet again; cf. Mk. 5:21ff; Jn. 11:17ff).
             He approaches and touches the coffin.
       He speaks publicly to a dead man: "Young man, I say to you get up!"
Jesus models a ministry of giving back (7:15)- He restores and gives
                                                                           back this son to his mother.
       Jesus shows that ministry motivated by compassion looks for ways to
                meet pressing needs and give back in meaningful ministry.
       Jesus' ministry echos both the prophets Elijah and Elisha (1 Kings
                17:17-24; 2 Kings 4:18-37). No wonder the crowd calls him "A
                great prophet" (v.16).
       Jesus' ministry reflects His power over death and the grave, and
                ultimately serves as foreshadowing to His resurrection.
Jesus' ministry has multiple results (7:16-17)-
       Awe: People were filled with awe.
       Praise: God is praised by the people.
       Testimony: acknowledge Jesus is a great prophet.
       Prophecy fulfillment: God has come to help his people.
       Ministry Expansion: Word spreads!